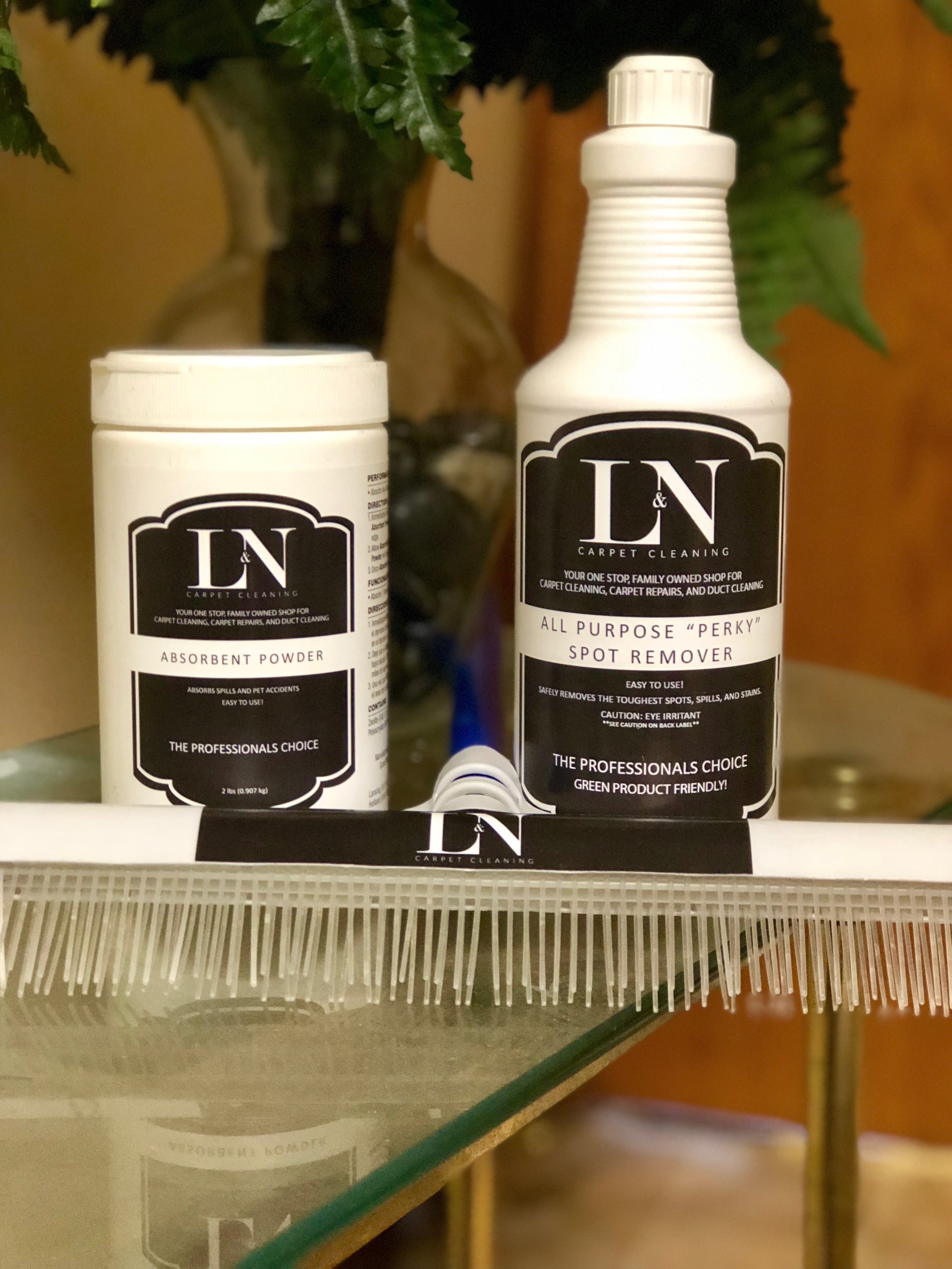 The Essential Kit
These are the essential products needed to keep your carpet looking it's best between professional cleanings. The kit includes:
L&N Perky Spotter-great for any virtually any type of stains on your carpet; also good for other fabrics too!
Absorbent Powder-put this on your liquid spills, let it soak up the liquid, and then vacuum up like magic!!
Carpet Rake-keeps your carpet from looking matted and keeps it looking freshly cleaned